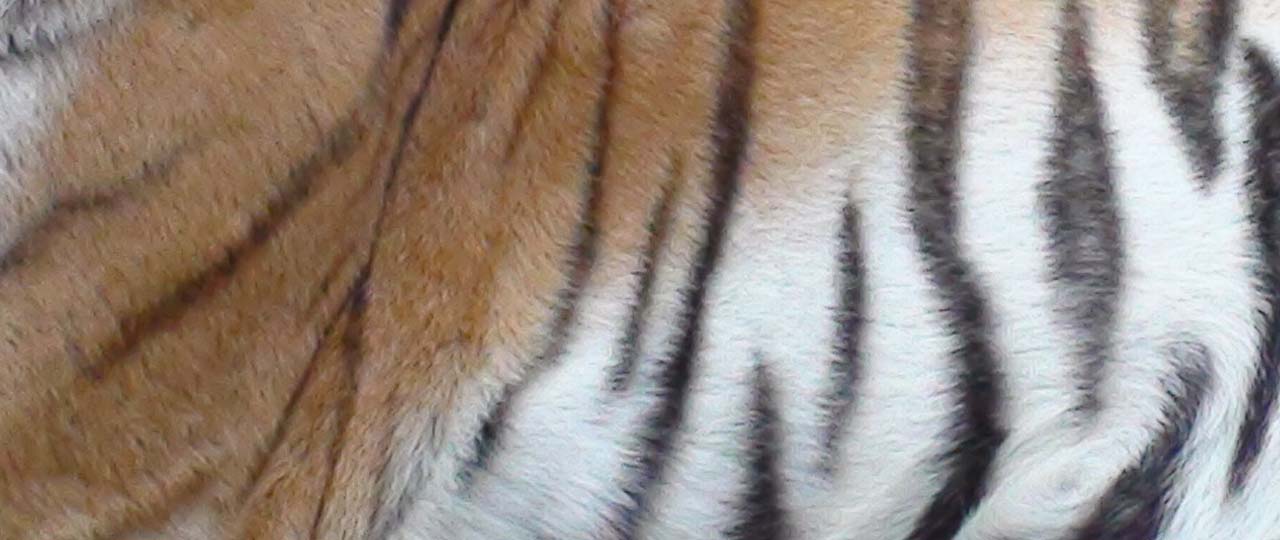 My Story
Charger came into this world tail first as a breech birth.  And if pulling a baby tiger from an un-sedated tigress wasn't remarkable enough, his first cries made all the cats in the compound sit up and take notice.  Charger was named after the famous Indian tiger who would charge elephants and their riders for coming onto his territory.  Our little Charger had all of those facets, and spent the first months of his life displaying all the teeth and claws his legendary namesake possessed. It took meeting bigger tigers to give Charger a moment's pause, and he became a very loving cat.  And as he grew, his ruff became the stuff of legend–regally framing his face and adding beauty to his predatory features.
I've been adopted by:
Tom & Effie Blue
About Me
Bengal Tiger – Panthera Tigris
The wind was whipping, the birds were calling, and the trees bowed as Charger was being born.  It was as if the world around us was recognizing the presence of a new predator.