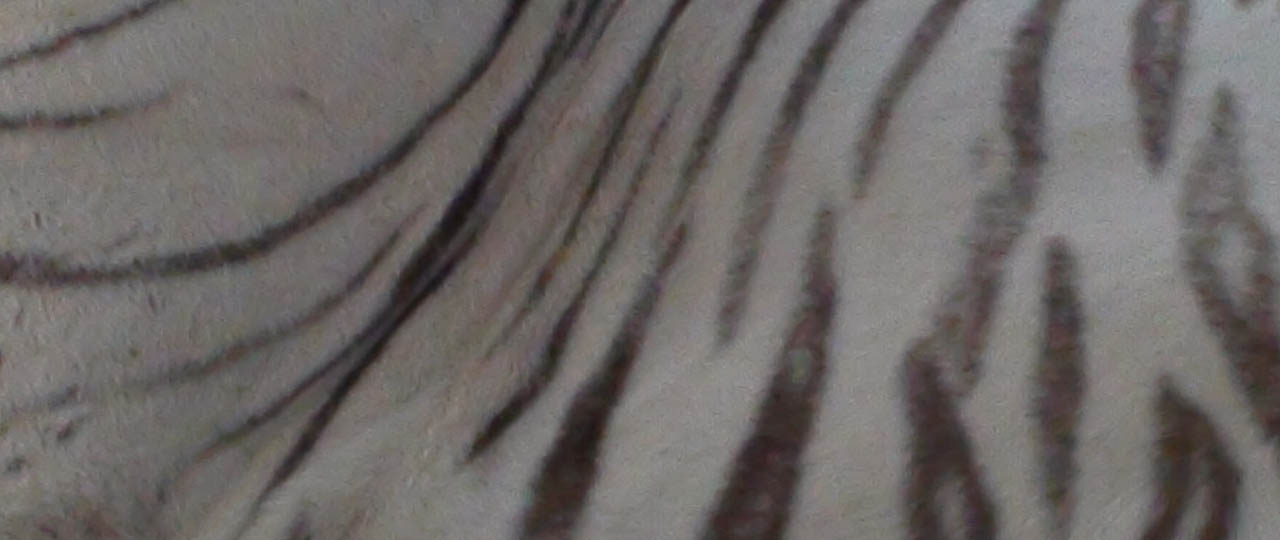 My Story
She's not the largest cat on the compound, but Raz is renown among the volunteers for her sheer strength of spirit.  Blessed with one of the most charming chuffs of all the tigers, Raz has made it a point to live life to the fullest.  This is even more remarkable considering that she's only got three legs!  A cubhood injury left Raz with only one front leg after it was terribly damaged in a conflict with another tiger.  While this might have been a crippling injury, she fought back to health and didn't let it slow her down in the least.  Her brother Michelob can attest to that!  When they first were reunited after a few years apart, the first thing Raz did was take a flying leap onto him.  That's her way of saying "Hi brother!"  As she's aged, Raz has continued to demonstrate that amazing fighting spirit that has kept her with us for so long–as well as her propensity to find and wallow in any wet puddles she can find.  Unlike some white tigers, this one loves the mud!  So much so, that she has earned the nickname "mud puppy."  If there is mud, she'll be right there–doing her best impression of Arnold Schwarzenegger from the movie Predator.
I've been adopted by:
Constance Canfield
About Me
White Bengal Tiger – Panthera Tigris
After a long separation, Raz and Michelob were reunited.  To celebrate this event, Raz jumped upon her den and took a flying three-legged leap into Michelob's belly.  Raz was quite entertained.  
The staff and Michelob were not amused.