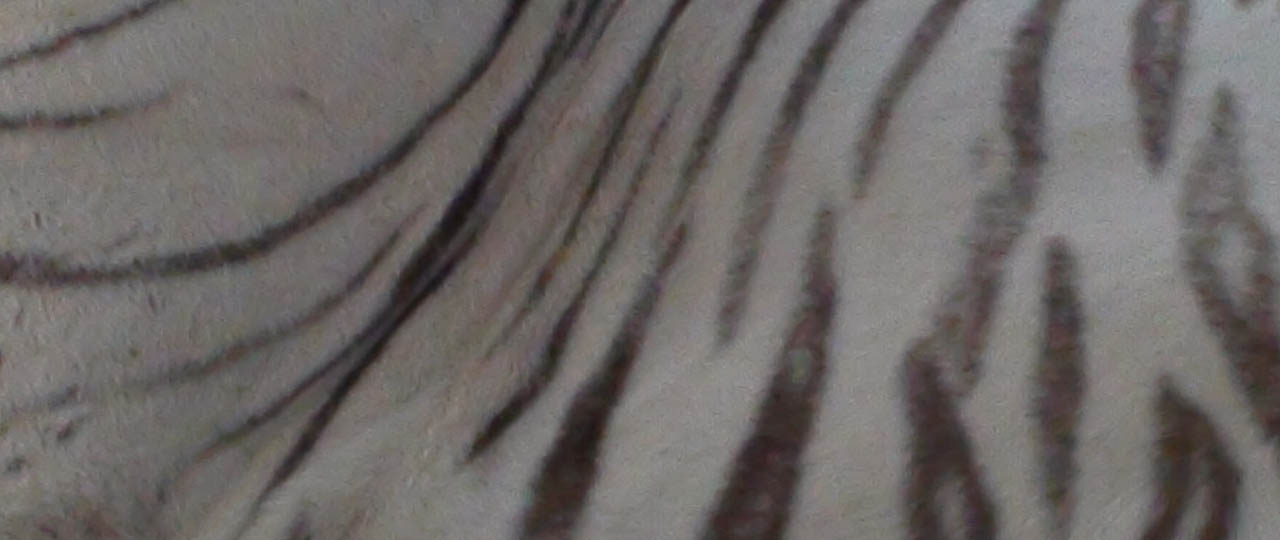 Hocsa Win
(HOHK-shah WIN)
My Story
She's pretty in every way.  From her pretty eyes to her pretty stripes, Hocsa Win is developing into a magnificent example of White Bengal Tiger.  But that's not all.  This little girl has got loads of attitude and personality.  Not as food-oriented as her surrogate brother Woozer, she responds more readily to love and affection than anything else.  She's no pushover though, and will not hesitate to assert herself when she's decided to take a stance.
I've been adopted by:
Andrew & Marsha Edmonds
About Me
White Bengal Tiger – Panthera Tigris
I tried to hand her a piece of chicken, but Win didn't want it.  She simply looked at it, then back at me with a chuff before pressing her head against my chest.  Score one more point for affection.