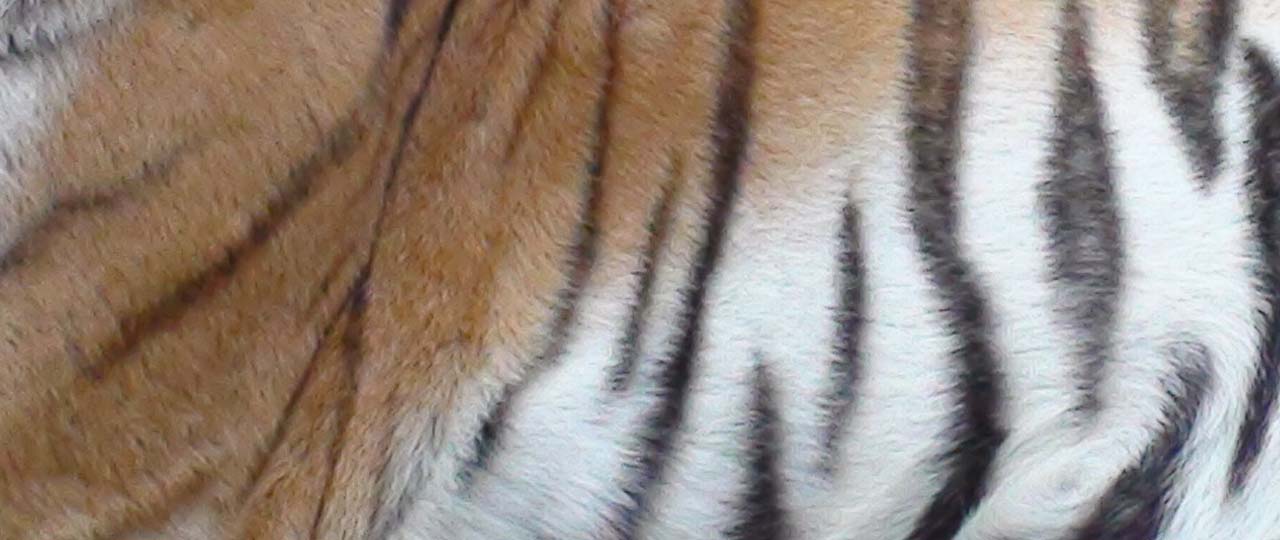 My Story
Helene is our tiniest tiger, about the size of a medium to large dog.  We affectionately call her "tiglet" for her size.  Though petite, she packs all the power of a cat in that tiny body.  Her aerial acrobatics were legendary–and could take your breath away with how quickly she turned athletic.  Her curiosity is also legendary, as she tends to explore her world with the cautious paw of an engineer.  In fact, her favorite thing to do when introduced to a new enrichment toy is to take it apart one piece at a time.  Whether it be a pumpkin or a tree branch, you can find Helene comfortably exploring it between her paws and pulling it to tiny shreds.  She loves her people though, and enjoys giving head-nuzzles to those closest to her.
I've been adopted by:
Andrew and Marsha Edmonds
About Me
Bengal Tiger – Panthera Tigris
Helene has grown to love people's faces and will nuzzle and love on people until they are showered with fur.