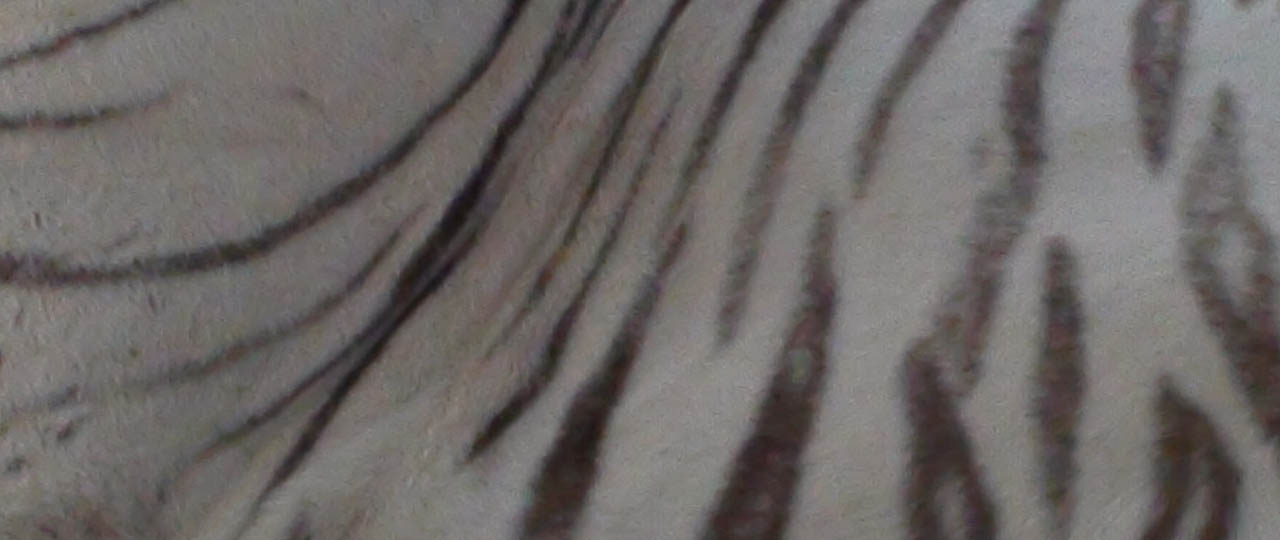 Canska Wakin Yan
(CHAHN-ska WAH-Keen YAHN)
My Story
Wakin had quite the celebrity cubhood.  Lots of visits and attention from many, as he had the kind of easygoing personality that made him a favorite among all the volunteers.  He still displays this easygoing nature, a facet of his great size and strength.  At some point in his early adulthood, he lost his ruff.  While he's grown most back, it was never as impressive as some of his fellow residents. This gives him the distinct appearance of being freshly shaved all the time–with the exception of his prodigious whiskers of course!
I've been adopted by:
Tom and Effie Blue
About Me
White Tiger – Panthera Tigris
As a cub, Wakin was relatively quiet until his little sister got ahold of him.  She would nibble and love on him until he cried out for rescue.