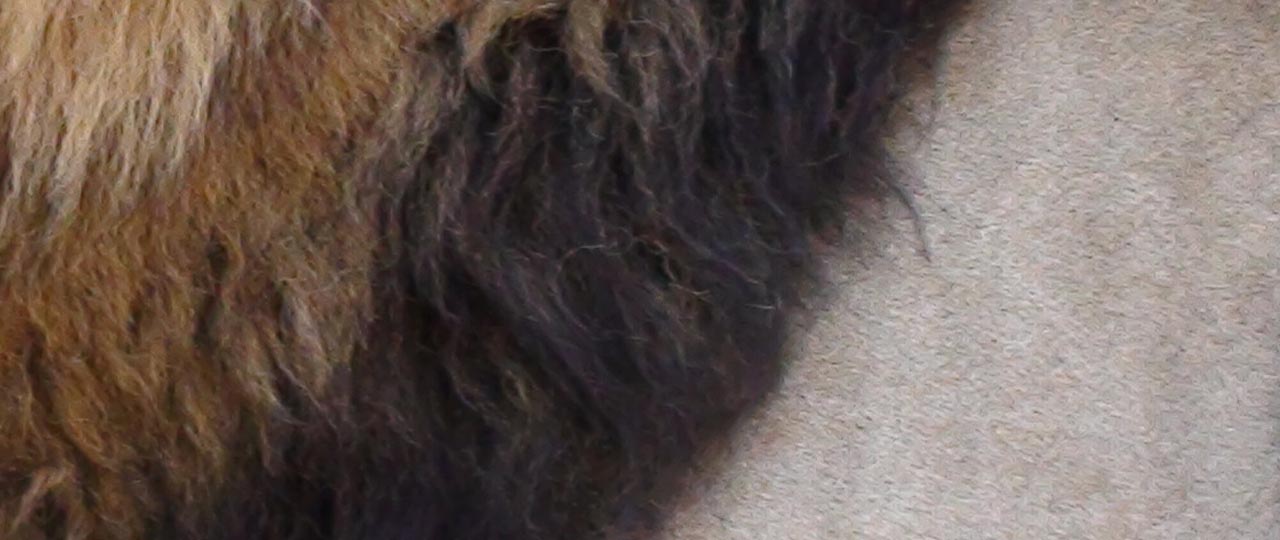 Kola Kici Ya
(KOH-lah kee-chee YAH)
My Story
Kola and the tiger Wakuwa were brought into our facility to be friends and companions to the tiger cub Ahiyanka.  Having grown up with tigers much of her life, she is a very smart lioness and bold enough to go after anything she wants.  She met her first adult male lion in Elvis and lorded over him like a big sister.  Her affection (and her discipline) taught him a lot more about what it's like to be a lion, and she was happy to be with someone who seemed to appreciate her more leonine traits.
I've been adopted by:
Sharon Farrar
About Me
Kola sometimes gets so excited that she will springboard straight up into the air with all four paws.  To see such a big creature jump straight up five feet off the ground reminds you of how powerful she really is.