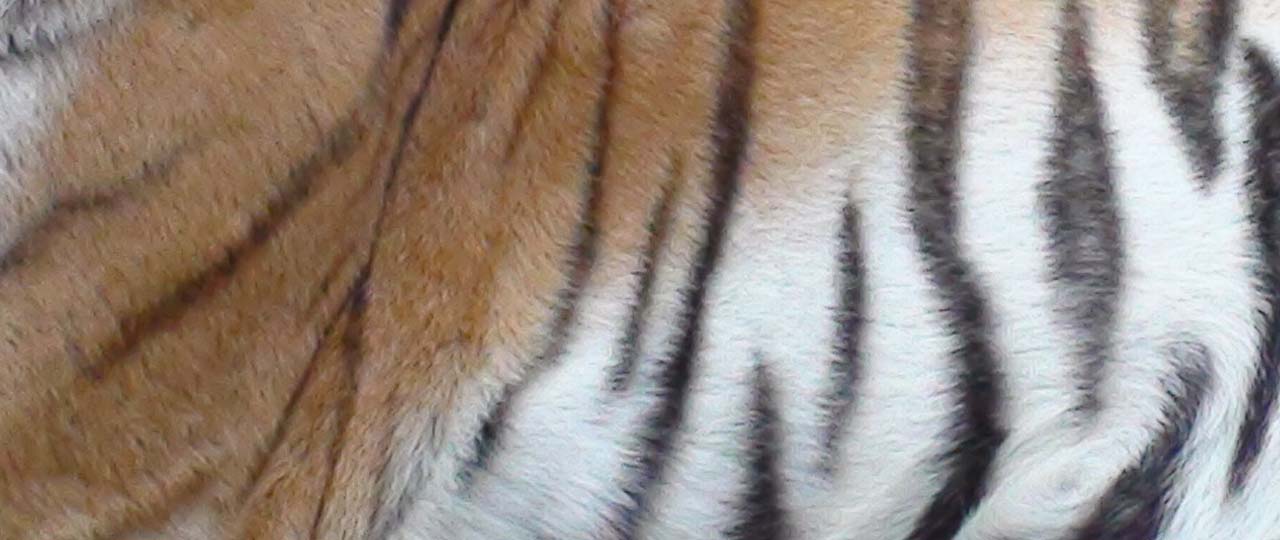 Teaching about Tigers
The tiger is often seen as a symbol for Asia.  While once spread throughout the entire continent and some of the outlying islands, it is now relegated to small areas of China, Russia, India, and Korea.  Of all of the big cats, the tiger is the most adaptable and requires the least specific habitat.  They can be found in areas of warm, moist temperatures as well as those with readings of below freezing and heavy snow.  All they really require is some cover, a water source, and plentiful prey.
The Amur or Siberian tiger is the largest of all the big cats, but tiger measurements vary among the sub-species.  They can weigh anywhere from 200 – 931 pounds (91 – 423 kg) and be 6.5 – 12 feet (1.98 – 3.7 m) in length.
Tigers are easily recognized by the rust-orange base coat and black stripes.  However, this too varies among species.  Some have a much lighter coat while there are even those who are completely white with chocolate brown to black stripes.
While it may appear that a tiger's stripes are symmetrical, facial patterns are one of the easiest ways to tell individuals apart.  For example, the first time approaching our enclosure where "the angels" live, one might find it very difficult to tell the difference between the three siblings.  Upon closer inspection, you would notice that Gabriel has a small u-shaped marking under only his right eye that is unique to him.
Tigers are usually nocturnal (night-time) hunters who feed on everything from frogs and large birds to bears and a variety of native deer species. Extremely adaptable to all types of locations, they are good climbers, comfortable in the water, quick in the snow, and have the ability to leap anywhere from 13 – 33 feet (4 – 10 m).
Like lions, tigers can roar, however, a sound unique to them is called a "chuff."  This is a soft, puffing sound used in greeting other tigers (and the accepted humans, if you are lucky enough to be one of them).  Of the nine recognized sub-species, three have already become extinct.  The tiger is listed as "endangered" by the International Union of Conservation of Nature (IUCN).  Habitat loss and hunting for resale of valuable tiger parts are the main threats to their populations.
Sources:
Chundawat, R.S., Habib, B., Karanth, U., Kawanishi, K., Ahmad Khan, J., Lynam, T., Miquelle, D., Nyhus, P., Sunarto, S., Tilson, R. & Sonam Wang 2011.  "Panthera Tigris." (Tiger). (Online) International Union for Conservation of Nature and Natural Resources, 2013. August 03, 2013. <http://www.iucnredlist.org/details/15955/0>.
Dacres, K. 2007. "Panthera tigris" (Online), Animal Diversity Web. Web. August 01, 2013. <http://animaldiversity.ummz.umich.edu/accounts/Panthera_tigris/>.
If you would like to see more pictures and read more about our tigers, please see their pages.